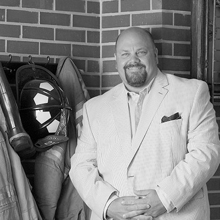 Robin Sorensen
Board President and Co-Founder
Robin's proudest accomplishment is co-founding Firehouse Subs Public Safety Foundation with his brother Chris. As a board member, he enjoys approving donations of lifesaving equipment and funding for first responders and public safety organizations.
Robin was the recipient of the FBI Director's Community Leadership Award in Washington, D.C., in March 2010, presented to individuals whose achievements in the areas of crime prevention, drug deterrence, or similar educational programs have made a positive difference in their communities. Robin was named to his state restaurant industry organization's Hall of Fame when he won 2011 Restaurateur of the Year by the Florida Restaurant & Lodging Association.
Robin is a resident of St. Johns, Florida where he lives with his beautiful wife Tabitha and their four children. His philanthropic heart continues to advance the mission of the Foundation.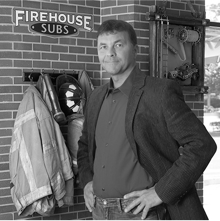 Chris Sorensen
Secretary and Co-Founder
Growing up in a family that is both entrepreneurial and built on decades of fire and police service, Chris Sorensen served as a professional firefighter for more than a decade before becoming an entrepreneur and restaurateur.
Chris co-founded the non-profit Firehouse Subs Public Safety Foundation with his brother Robin in 2005. Knowing personally the needs of first responders, Chris is committed to making a difference for the men and women in the fire service and public safety through his philanthropy and board service.
Chris is the father of three children and a lifelong resident of Jacksonville, Florida where he lives with his fabulous wife, Puschel. An avid golfer and accomplished musician, Chris continues to support public safety organizations and our military veterans long after his retirement from the fire service.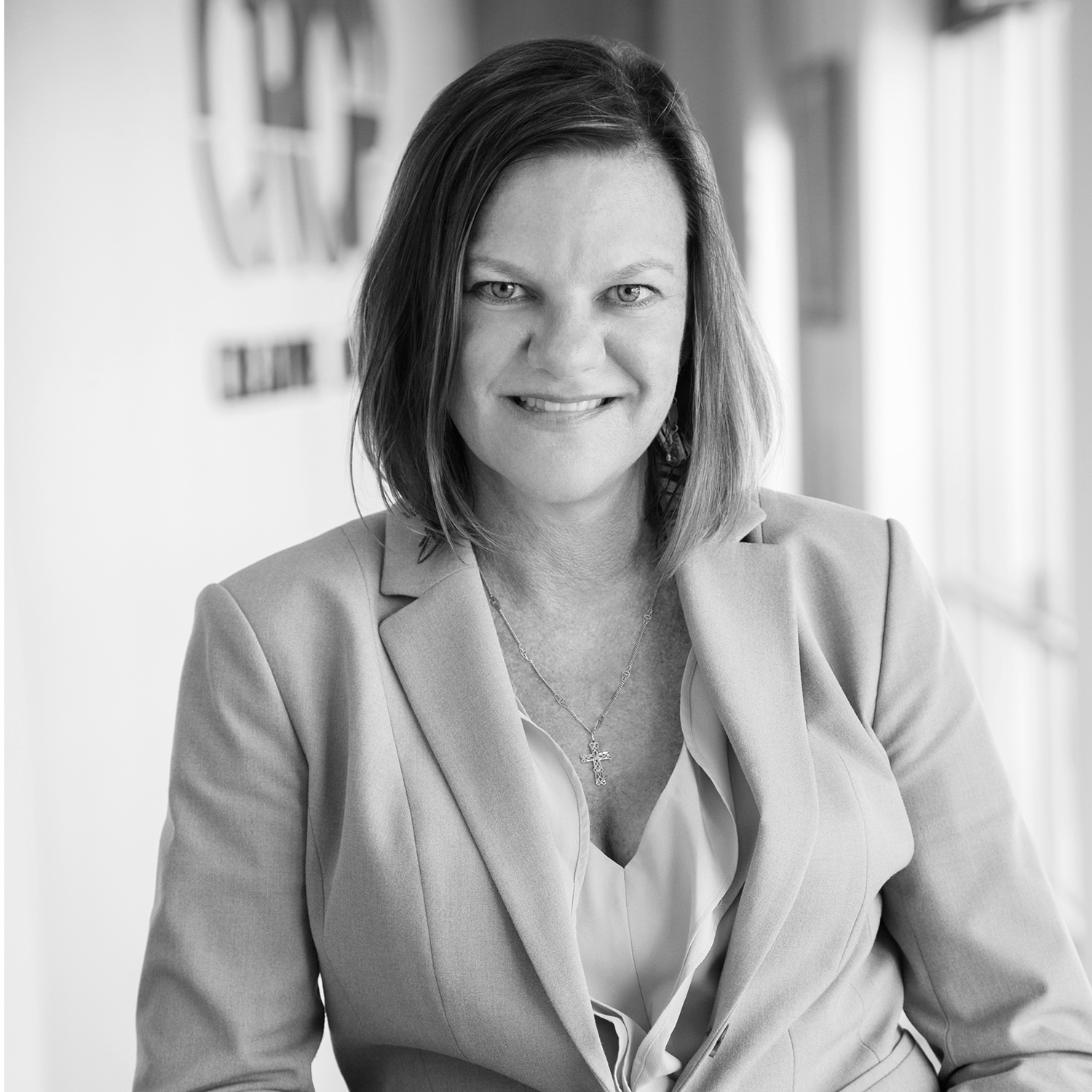 Jennifer Adams
Director
A native of Savannah, Georgia, Jennifer graduated from the University of Georgia in 1985 with a Bachelor of Arts in advertising.  Shortly thereafter she moved to Jacksonville where her work in broadcast production eventually led her to start CROP Creative Media in 2012.  The full service production company employs 10 people and works with clients including the WTA (Women's Tennis Association), Web.com, Allstate Benefits, Harrell & Harrell Personal Injury law firm, Wounded Warrior Project and several area advertising agencies. Jennifer serves on the Jacksonville Film and Television Board and has two college-age daughters, Johanna who attends Flagler College, and Dixie who attends Florida State University.
Bill Carr
Director
A Jacksonville native, Bill has been an independent financial advisor since 1989. Prior to becoming an advisor, he studied business at Jacksonville University and the University of North Florida and worked for more than a decade in the banking industry. In 1990, he founded Financial and Retirement Strategies, which later became Retirement Strategies. In 2018, Bill joined Wealth Enhancement Group, one of the nation's leading independent financial planning and investment firms, through a merger with Retirement Strategies, Inc. He has been married to his wife Ernie for 29 years and together they have raised four sons. Bill and Ernie reside in Jacksonville Beach, Florida and enjoys spending time with their sons and five grandchildren.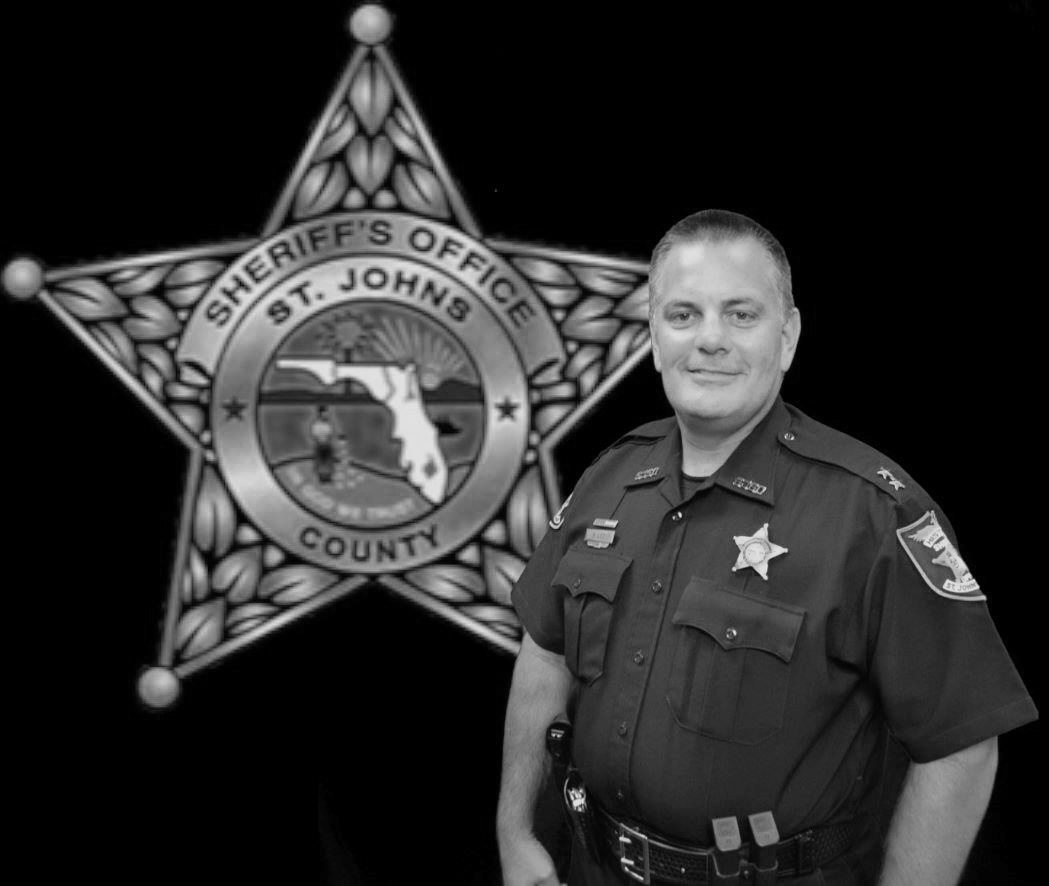 Brian Lee
Director
Brian is a native of northeast Florida, where he started working in public service at the age of 17 as a volunteer firefighter with the St. Johns County Fire & Rescue. For the last 31 years, Brian has continued to serve his community with the St. Johns County Sheriff's Office. Brian currently serves as a chief in the law enforcement. Most precious to Brian is his wife of 30 years Cheri and three sons Tyler, Justin and Jeremiah. The tradition of public service continues in the Lee family with Tyler and Justin serving as St. Johns County Fire Rescue firefighters. Brian's focus for the future is to continue to serve his community and be an advocate for public safety.
John Long
Director
Jacksonville native, Captain John H Long III became a member of Jacksonville Fire Rescue Department in 1991. Since then, he's been awarded two unit citations in lifesaving performance of duty and has become a state certified hazardous materials technician and past forestry certified firefighter. John has a passion for canines and is the owner and handler for his Advanced Type I FEMA dog, Gunner, and human remains detection canine, Wall. John holds the office of 1st Sergeant-at-Arms to the Florida Professional Firefighters and is Vice-President of the Jacksonville Association of Firefighters. He is a father of two and has been married since 1989 to Alicia Long. In addition to serving on the Firehouse Subs Public Safety Foundation Board, John also serves on the Jacksonville Firefighter Death Benefit Fund Board.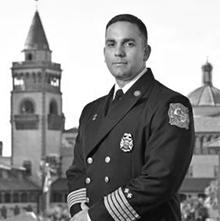 Carlos Aviles
Director
Carlos Aviles proudly serves as fire chief for the City of St. Augustine, Florida. Carlos began his career in the fire service in 2005 after returning from active military service as a military police officer. Carlos is still active the U.S. Army Reserve with combat tours in Iraq and Afghanistan. During his time in the fire service, Carlos was certified in HAZMAT, aerial operations, marine rescue, fire safety inspections, pump operations, and worked as a fire service instructor. In addition to his role as fire chief, Carlos also serves as the emergency management coordinator for the City. In his free time, he likes to fish and coach youth football but most important to him are his wife Jennifer and their three children.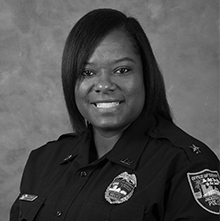 Lakesha Burton
Director
Lakesha Burton serves as assistant chief for the Jacksonville Sheriff's Office's Community Engagement Unit. She is also the executive director of Police Athletic League of Jacksonville, a non-profit youth-serving organization. Lakesha earned a bachelor's degree in criminal justice from the University of Central Florida in 1997 and a master's degree in criminal justice/law enforcement administration in 2004. Lakesha is a child safety advocate and has made a difference in the Jacksonville community through her passion and hard work. She enjoys spending time with her husband, Greg, her children and grandchildren.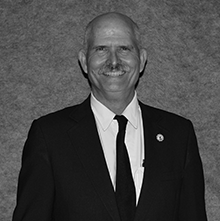 Robin Gainey
Director
Robin Gainey serves the Jacksonville Fire and Rescue Department as a district chief for the department's technical rescue team. Robin received a Master of Public Administration (MPA) degree from the University of North Florida in 2013. Robin is currently serving on the executive board of Local 122 of the International Association of Firefighters as Sergeant of Arms and serves on the National Fire Protection Association (NFPA) Respiratory Protection Committee. Robin is a native of Jacksonville, Florida and has lived in the area his entire life. He enjoys spending time with his wife and three children.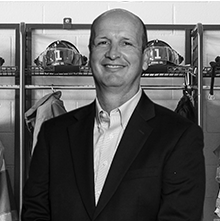 Chris Holmes
Director
Chris Holmes joined the Firehouse Subs team in 1998 as a franchise owner in Tallahassee, Florida. In 2001, Chris became a Firehouse Subs Area Representative for the Northwest Florida, South Georgia and Southeast Alabama regions. Prior to Firehouse Subs, Holmes spent over 15 years in a variety of leadership roles with different restaurant concepts. Chris enjoys spending time with family including his wife, Lisa, his three children, and two grandchildren.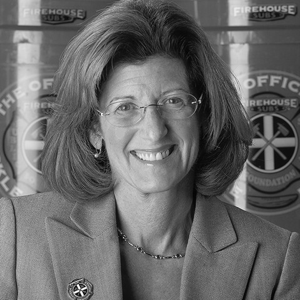 Robin Peters
Executive Director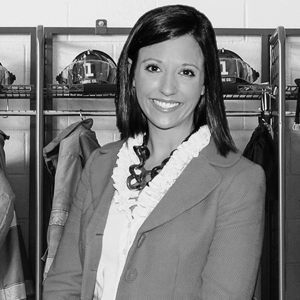 Meghan Vargas
Senior Manager of Foundation Development
Jackie Kotos
Senior Manager of Marketing & Communications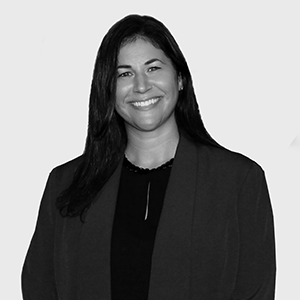 Gina Brown
Senior Manager of Finance & Compliance